Looking for a career in electronics manufacturing?
We have been offering a wide range of electronic manufacturing services for almost 50 years. As our business continues to expand, we are constantly committed to investing in staff training and development opportunities.
By actively putting the support structures in place for our employees to achieve business growth, we are equally engaged in achieving our company objectives.
We are a Disability Confident Committed company, meaning we ensure that our recruitment process is inclusive and accessible. We offer interviews to disabled candidates who meet the minimum criteria for the job, and provide support to existing employees who acquire a disability or long term health condition, enabling them to stay in work.
We believe that everyone should have equal opportunities to succeed in their careers, and we are dedicated to creating an inclusive workplace where everyone can flourish.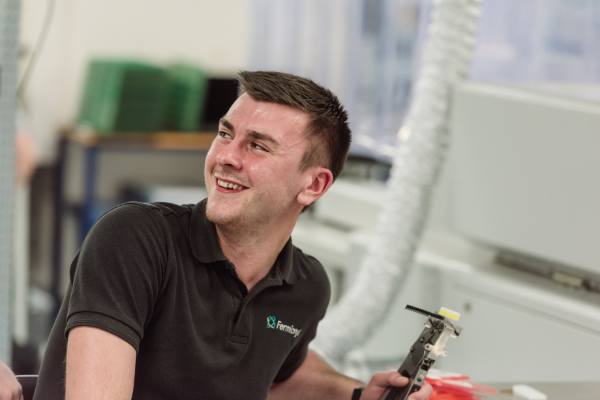 Training and development
Our training and development opportunities not only benefit us, but individuals can acquire a valuable skill set to carry with them throughout their career. Training and development prospects can take many forms, from mandatory Health and Safety accreditations to professional qualifications in IPC and J-STD.
Along with industry qualifications we also provide upskilling courses to our staff both internally and externally. This includes individual or group training courses with our training providers to teach skills such as LEAN, Sales and Customer Service and Mental Health First Aid, LinkedIn training, Level 3 Apprenticeships, Degree Apprenticeships, and professional qualifications.
Previously we have offered training in Time Management, Lithium Battery, Customs, and Line Management, delivered by our HR manager.
Current vacancies
Working in an environment which promotes self-development, our business continues to expand year on year. We are frequently on the look out for driven individuals to join us in leading the way in the contract electronics manufacturing industry.
We are not hiring currently. However, as our business continues to expand year on year, we are frequently on the lookout for driven individuals to join us.
Keep looking back for new vacancies, or send your CV to HR@fermionx.com and we'll keep it on file for future roles.
Our facilities
Our company is established across two sites: Dominion House and Technology Centre.
Dominion House is the factory where production takes place and boasts state-of-the-art equipment, covering all PCBa and stores. Our skilful team work continuously to ensure that production is always running smoothly.
Technology Centre, our second site, is where all our administrative staff work, as well as where our own brand manufacturing takes place.
Our sites are equipped with electric charge points, a gym, solar panels, and a renovated office to ensure a comfortable and productive working environment. We are dedicated to providing the best possible service to our staff, and believe that our facilities play a crucial role in achieving this goal.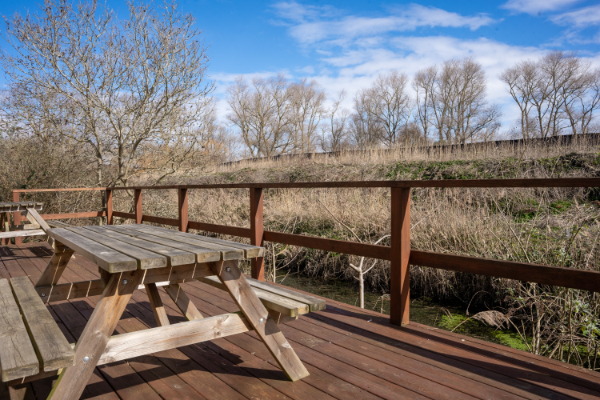 Perks and benefits
Supporting employees with their physical and emotional health is important to us at FermionX. Our employee benefit package includes:
Employee Assistance Programme
21 days annual leave (plus bank holiday)
1pm finish on Fridays
Free on-site gym
Fruit boxes delivered
Cycle to work scheme
Christmas and Summer socials plus regular treat days
Enhanced Maternity and Paternity
Optional annual flu vaccinations on-site
Volunteering Scheme
We have developed a Volunteering Scheme to encourage staff to contribute to our community by allowing each employee one paid day a year to volunteer for a local charity.
Community and voluntary sector organisations often have low budgets and appreciate enthusiastic volunteers with specialist skills, expertise and knowledge. By sharing volunteers, we can deliver value to our community and help local organisations deliver their mission and operate sustainably.
Get in touch
As a Disability Confident Committed company, we strive to make our recruitment process inclusive and equitable, welcoming individuals from diverse backgrounds and experiences.
By investing in our employees, we aim to foster a culture of growth and development that benefits both our team members and our organisation.