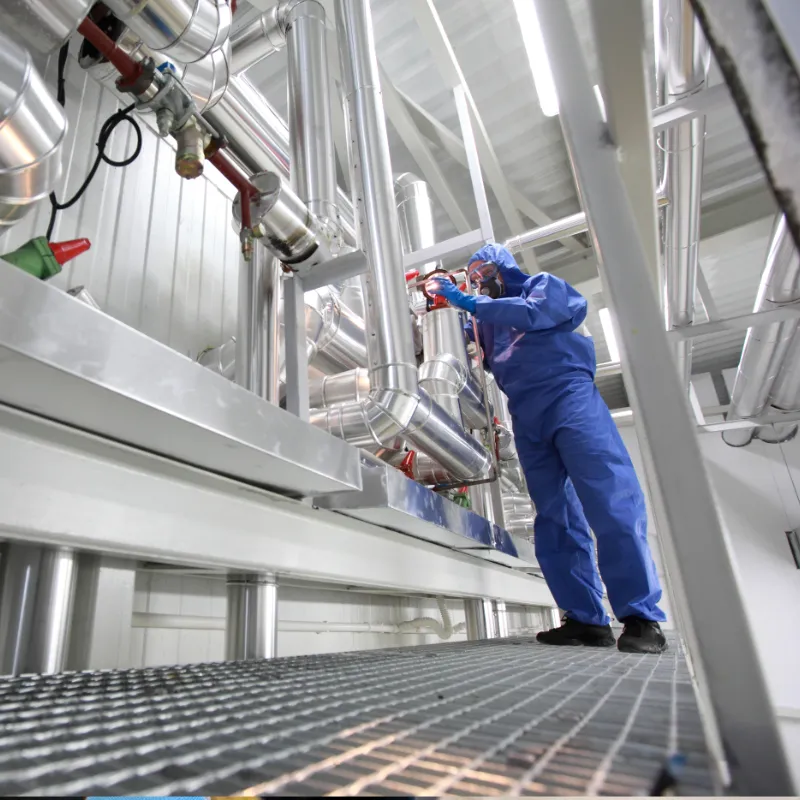 Electronic manufacturing for detection industry
We have extensive knowledge in supporting detection and monitoring electronics manufacturers.
A broad industry coverage, detection and monitoring products provide extensive reach across multiple sectors.
At FermionX, our production capability is built to support a range of product complexities. This allows us the flexibility to accommodate large scale production runs, as well as running small batches for more ad hoc design requirements.
Our very own brand Airbox Sampling Products manufactures a range of award-winning, robust air sample pumps. These pumps deliver test results that our customers can prove, while maintaining the highest standards of compliance.
Switch your detection manufacturing to a UK supplier with dedicated, experienced staff and a proven track record for quality.
Electronic manufacturing solutions for detection and monitoring products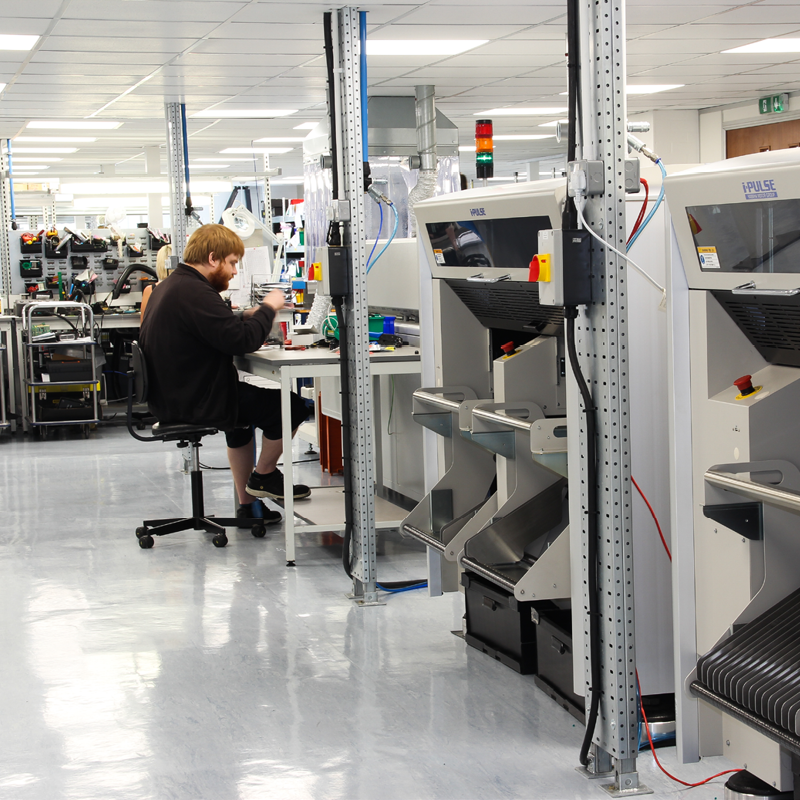 PCB Assembly
We have the flexibility of 3 surface mount production lines to suit a range of detection and monitoring electronic products.
Additionally, we can combine the use of our mascot, alongside both selective and flow solder machines to complement traditional hand-soldering.
Box-build
We offer complete product build to customer specification. Whether it's simple PCB and cable-fitted sub-assemblies, or integrated enclosures with electromechanical assembly, we are experienced in all aspects of electronic manufacturing.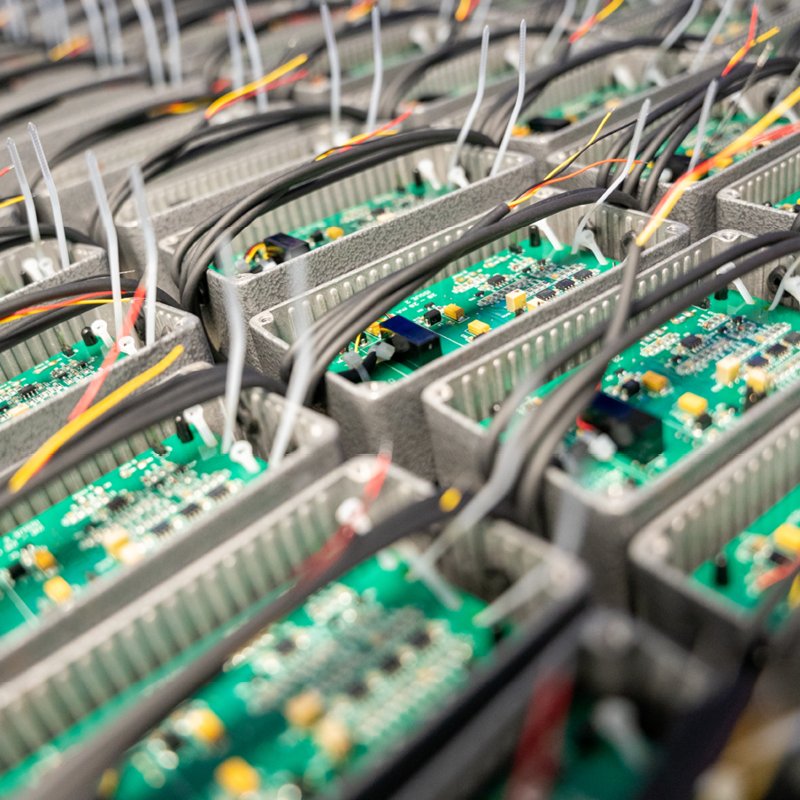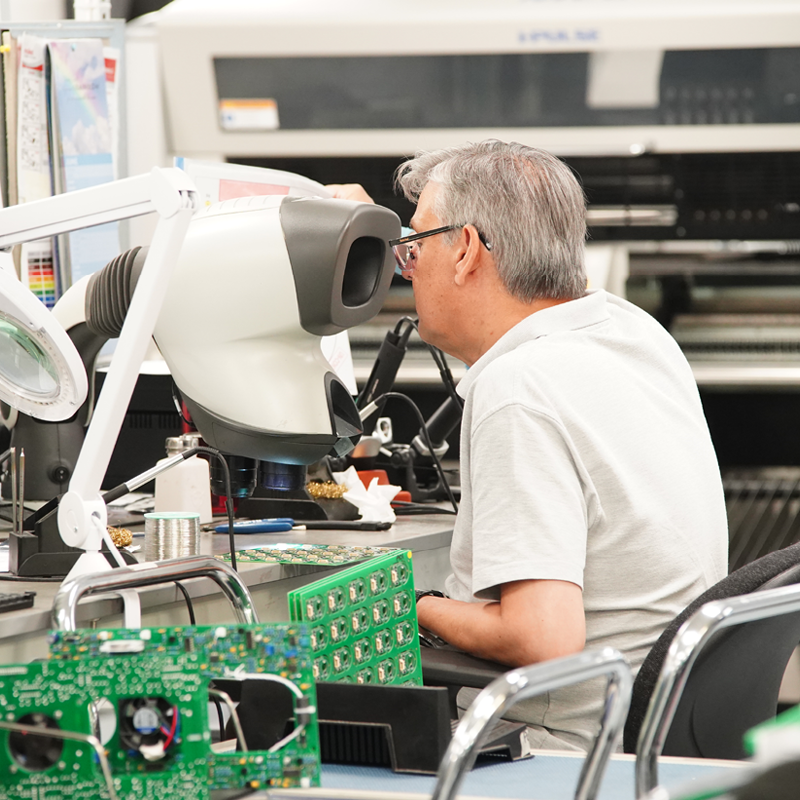 State-of-the-art facilities and equipment
At FermionX, we have an extensive plant-list spanning our box-build and final assembly as well as test and inspection capabilities.
To offer further support to our customers, we are continually investing in our equipment. Our state-of-the-art production facility means we can streamline workflow to suit product complexity and production schedules.
View plant list
Recent success stories
Design and manufacturer of high voltage x-ray generators

The company wanted a supplier who could manufacture large conventional assembled boards for their older products, and more mixed assemblies for their newer ones. FermionX were the perfect fit.
The FermionX team invested in additional services and equipment to increase the customer's production capacity and remove laborious tasks from their end. FermionX's regular communication and production capability has led to the relationship lasting for over two decades.
"FermionX have supported us for over 20 years as we've developed new products. They always understand our designs and way of working, they are commercially competitive too." Supply Chain Manager