Advanced production facilities to support all projects
FermionX offers a wide range of electronic contract manufacturing services.
Our premium facilities offer an efficient manufacturing process and can support a wide range of projects from basic PCB assembly and sub-assemblies to fully integrated box-build designs.
Our extensive testing protocols ensure perfect electronics manufacturing consistency on higher quality jobs. Whether it's a critical instrument in the medical and laboratory industry or a display unit in a military helicopter.
Speak to our team today about your electronic contract manufacturing project requirements.
Our electronic contract manufacturing services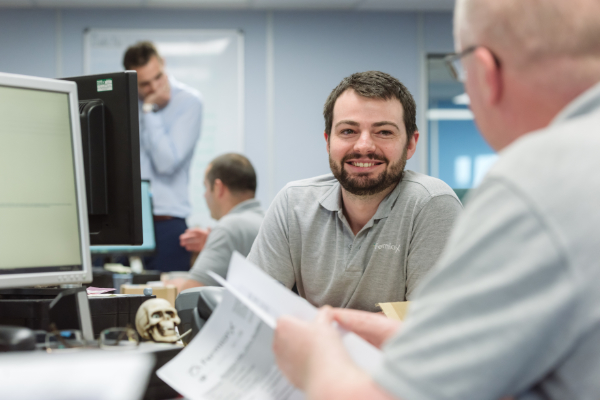 Support Services
Our in-house engineers work with you to identify any production improvements that can be made to your design, to improve efficiencies and reduce cost.
We also partner with a number of trusted product design houses, to see your product from concept to production.
Our extensive network of approved suppliers enables us to offer our customers technical expertise, purchasing leverage and flexibility on component supply.
The Sales and Aftercare team are on hand to ensure your project runs smoothly. Working with you from initial quote to delivery.
Quality Control
For industries with a high degree of regulatory oversight, reliability and attention to detail are paramount. We maintain the highest standards of system and process controls. Our inspectors are IPC-A-610 certified, and operators are IPC-J-Std trained with our own in-house trainer.
We have developed a rigorous culture of quality assurance through our quality management system and hold ISO 9001 certification. As well as operating to the requirements of ISO 14001 for environmental management systems. We work proactively to identify and mitigate risks to your production and supply chains, ensuring that we keep offering you the best possible product support.
Switch your electronic contract manufacturing operations to a UK supplier with a proven track record for quality.
Learn more about the different industries we work with below and get in touch today to discuss your electronic contract manufacturing and supply chain management requirements.
Industries we work with
At FermionX we ensure extensive quality control suited to all industries.
Our high degree of regulatory processes and attention to detail has made us the electronic contract manufacturer of choice for medical device manufacturers and military and defence customers.
Additional production services for specialist products include selective conformal coating, X-Ray inspection and BGA re-work and re-balling.
Recent success stories
Manufacturer of blood monitoring and fluid management equipment for surgical operations – Medical Industry

After working with non-communicative suppliers in the past, they needed a supplier who could deliver consistently, and have a direct line of contact with their operations team on ground.
The supportive operations team at FermionX helps the customer make the right decision by warning them about obsolescence of components. The team's capabilities, regular communication and additional investment in new equipment and services had led to the relationship lasting for over a decade.
"We can confidently go to FermionX to talk about our needs. They communicate well with our team, so that we know exactly where we are with our supply."
Supply Chain Manager