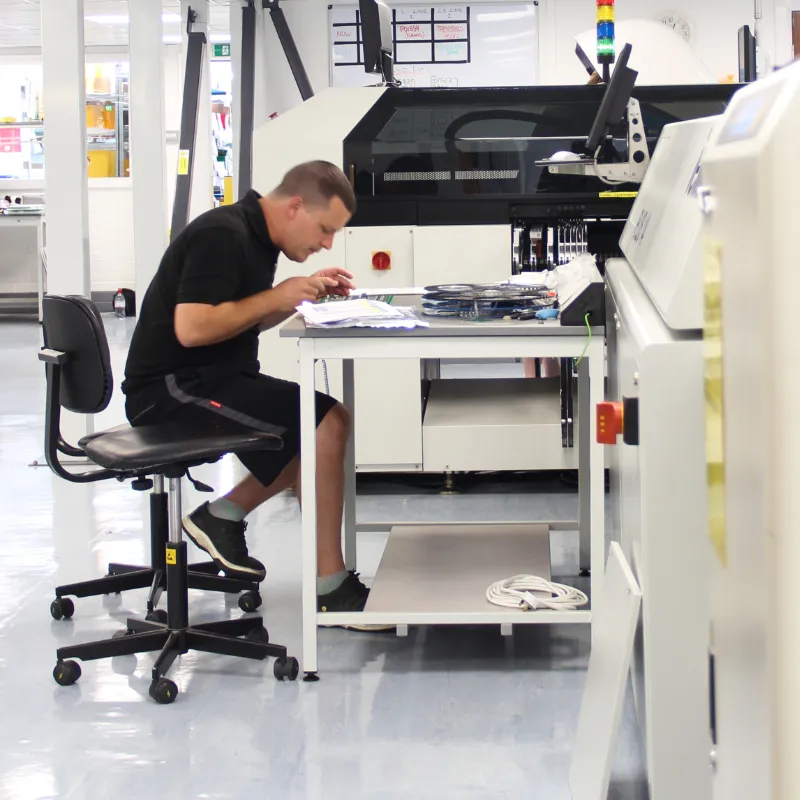 Case Studies
At FermionX Manufacturing, we believe in creating the kind of partnerships that allow for close collaboration, and challenging questions. Our goal is to support your projects by offering practical solutions, tailored to suit you.
With 50 years in the electronic contract manufacturing industry, we bring together a wealth of skills and experience to the world of product manufacturing. We offer full PCB assembly as well as research and design support, essential for electronic contract manufacturing.
Discover more about FermionX Manufacturing and why our customers stick with us year on year.
Coming soon
At FermionX, we're putting the finishing touches on our case studies that demonstrate our expertise, innovative solutions, and success stories.
Can't wait to see our case studies in action? You can get in touch with us to request a case study on a particular project or industry. We'll be more than happy to share the information with you and discuss how our solutions could benefit your business too.