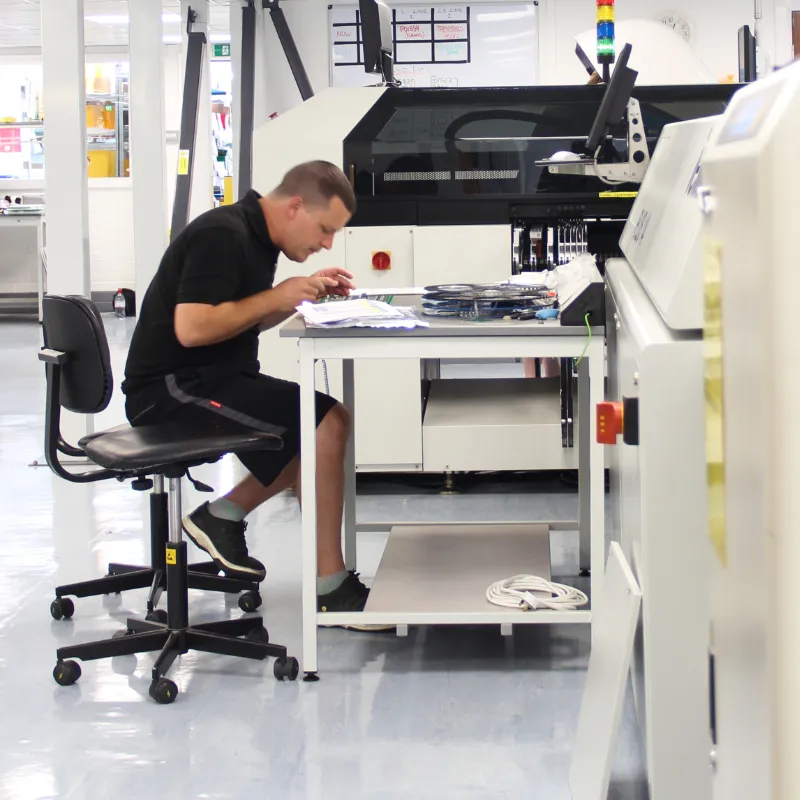 Our Processes
At FermionX Manufacturing, our transparent and open communication with customers ensures that your journey from idea to finished product with us is streamlined with full control of your product. We work proactively to identify and diminish risks to your production and supply chains, guaranteeing consistent outstanding product support.
Our experienced team and high standard quality management system ensures we meet all regulatory requirements. By working to prevent any product defects before they arise, this increases your confidence in us and ensures a low failure rate.
Find out more about our ways of working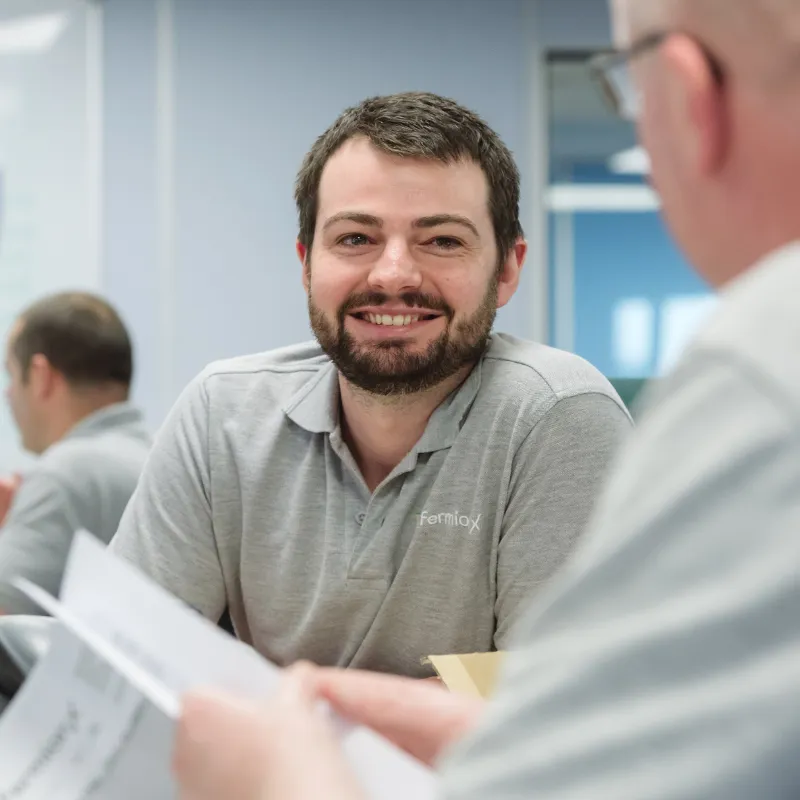 Request for Quote
Once you have contacted our Fermionx Sales Team and provided them with your specification requirements (including BoM) and documentation, we will set these up on the system to be reviewed.
Process control/management
Our Process Control and Management Team will review the data and documents to ensure completion and fit for manufacture. Any error or inaccuracies will be checked, and potential suggestions will be made for efficiency through production where necessary.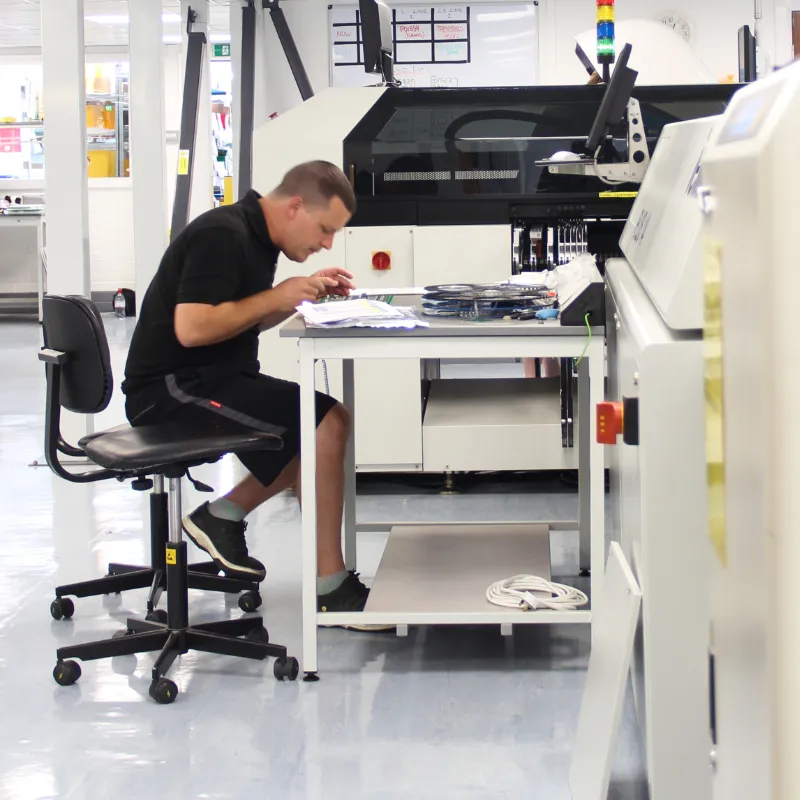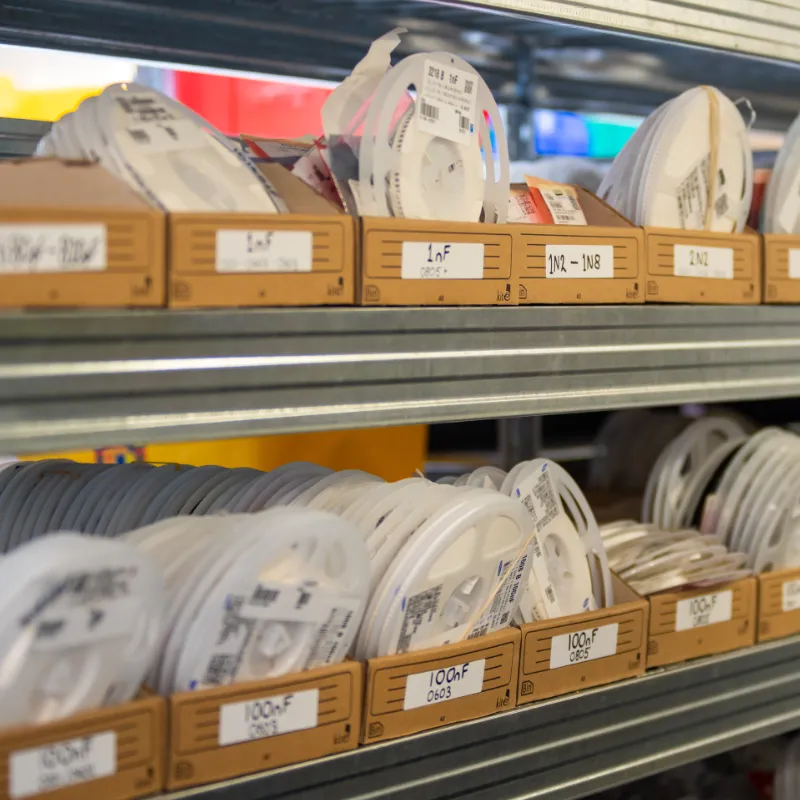 Supply chain, costing and agreement
In line with our client's expectations, the reviewed data will be loaded into our system via our process control team. The cost and lead time of the job will be estimated by our Supply Chain Management Team through our network of trusted suppliers. From there, a quote will be submitted to the customer for agreement and approval.
Engineering and process control
The job will be loaded onto the system and our Engineering Team will fully review it to be signed off. From there, they will liaise with the customer on any BOM queries, and review tooling required for production processes.
After sign off, tooling and stencils will be ordered and production/inspection packs released to all departments.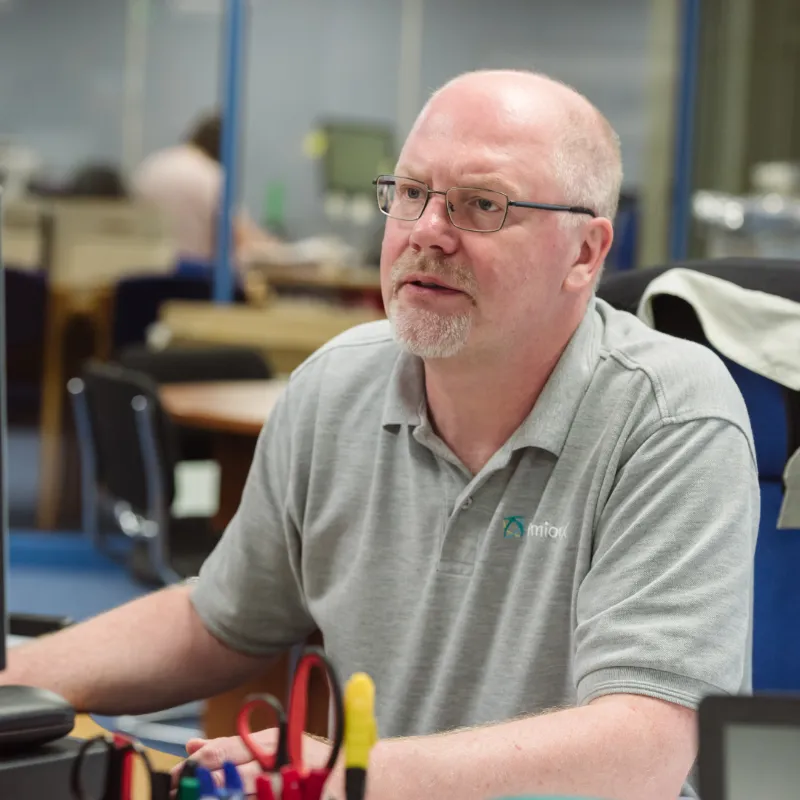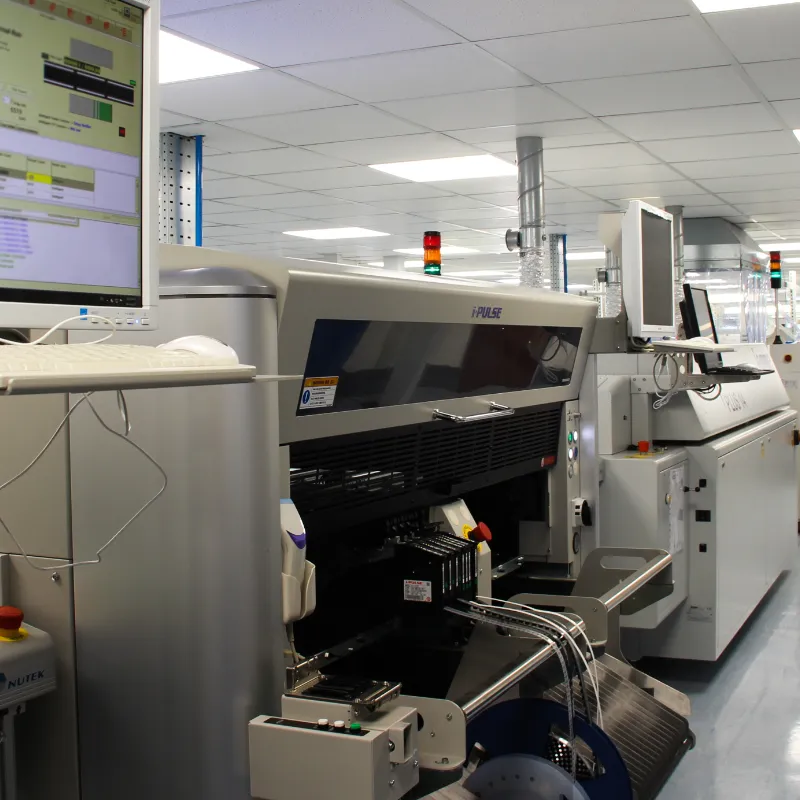 Production
Once the kitting and stores have received the components, the job is programmed into the relevant machines. Once complete, the production will start.
For surface mount, all components and parts are picked and checked before loading onto the machine. We complete a "first off" process, running a small batch of boards through the SMT for inspection to detect defects or errors.
For conventional assembly, all components and parts are picked and checked before given to our technicians. As with SMT, the all boards will run through each phase of production, going through checks and inspections.
Final product and shipping
Once the product has been approved it will make its way to the dispatch team who will arrange for delivery via our chosen network of trusted logistic partners / suppliers. With a good reputation for delivery service and open communication, they are trusted to deliver our products throughout the UK and around the world.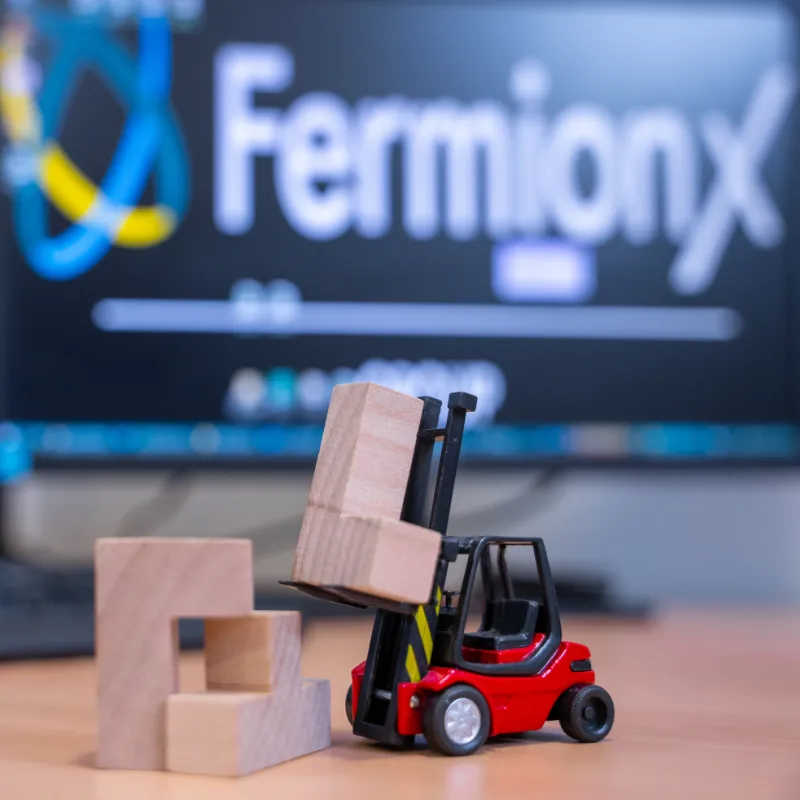 Quality control
FermionX provides full traceability of purchased, free issue or in house manufactured materials and products – separately or at batch level visibility.
We work with an entire site of inspection control and quality control tools and processes. These processes fulfil and surpass the requirements for ISO 9001.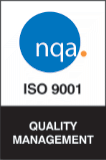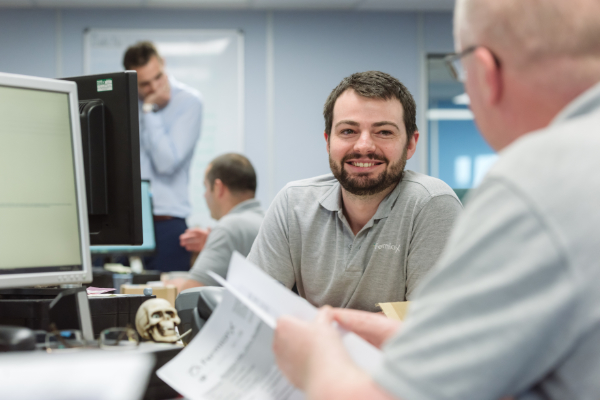 Sales and Aftercare
Our Sales and Aftercare Team have a dedicated account manager who will work closely with you throughout the process.
They will be on hand to answer any related queries and will collaborate closely with our supply chain management team to keep you fully in the loop with every step of your project development.